I have never thought of myself as someone having any type of relationships with rocks or the mineral realm as such. But that is a conditioned thought and not what my body or the wild part of my psyche tells me. Of course, I have a relationship to the mineral realm it is greatly part of what I call "my body" which isn't my body at all. It is the body of Earth. What constitutes this body is a colony of all other lifeforms than human; bacteria, viruses, fungi and of course minerals…and much much more. Mostly being human is not being human at all! So, of course, I have a relationship with rocks and so have you!

All of these lovely beings dazzled me on one of my trips to the beach. It is a beach a little north from where I live. I don't come here too often or often nearly often enough! A little to my surprise this time I noticed all of these lovely beings spread out everywhere along this beach.
Did they hide before?

I really don't think so! I most likely was just not attentive to their presence. Properly because the Sea usually steals every ounce of attention I have when I see her. But today I was noticing first one, then another and suddenly the whole beach was beaming with these wonderful beings.

Everyone with a different feel and story to tell and everyone looking so different from one another. Almost as descending from different planets and in turn on this beach have become small spheres of planetary existences in their own right.
Their voices!
Here are a few take out's from our ROCK TOUR on Instagram.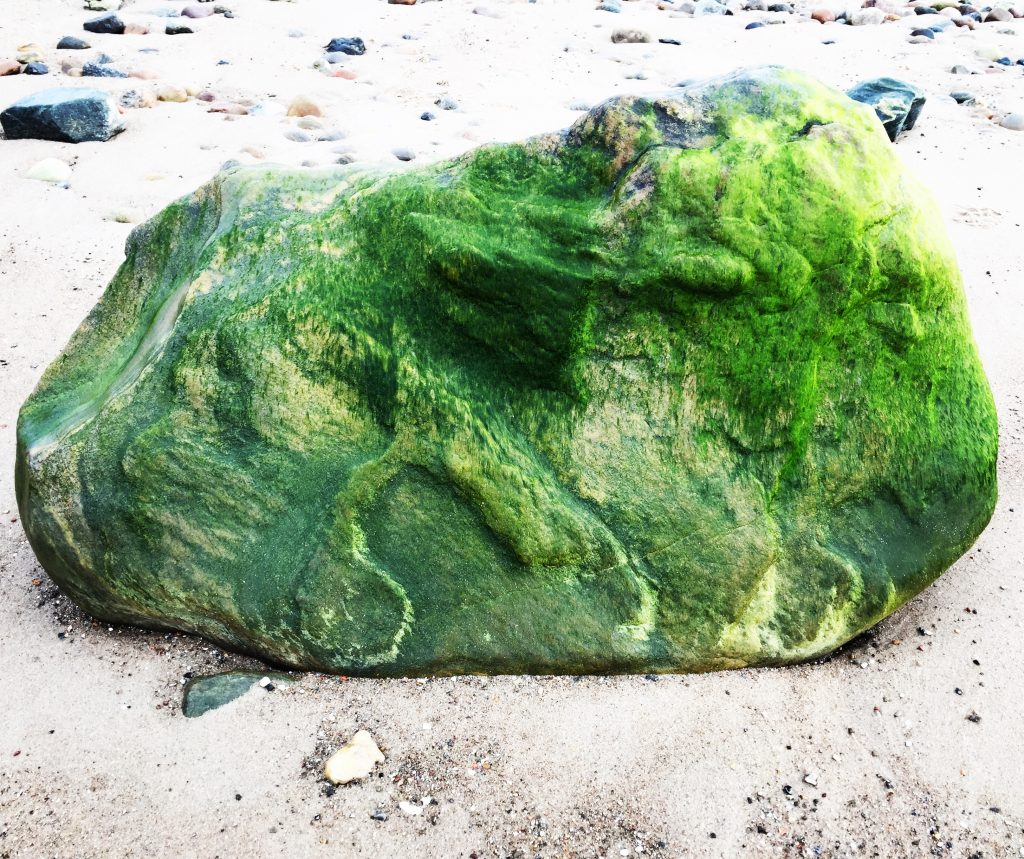 This amazing being lying flat on top of millions of tiny relatives offering a home for mosses and seaweeds letting her grey and black skin be coloured by this vivid green. Wind and sea carving ridges and feeding the moss. It's all one big family here; minerals, water, wind, plant and I'd be surprised if the animal realm isn't lurking somewhere around this beautiful stone being too.
A lovely lady and her soft blushing curves of the finest peach colour. I don't think she was blushing because I took her picture but I don't know for sure ?‍♀️

What I do know is that she seemed very inviting, not all rocks are, but something about her wanted to converse more. A little like a grandmother telling her favourite tale to a flock of spellbound children…
some rocks are so in love with the Sea they refuse to leave her behind! They choose her companionship even if they through millions of years are slowly grinded down. Maybe that is how they come the closets to Her…the Sea!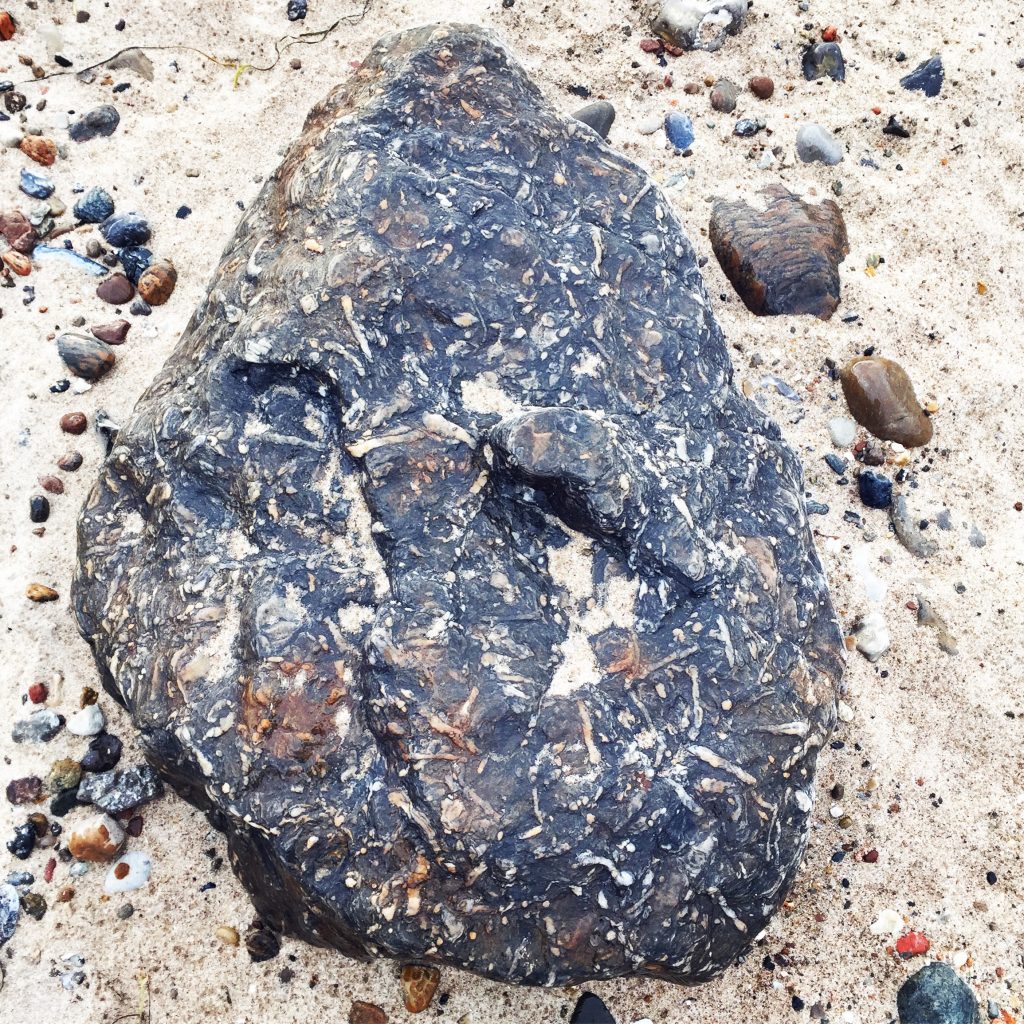 It's funny really cause first I met him he reminded me of a prickly thorne bush. He didn't really, at a first glance, seem very inviting in anyway but then I noticed his smiling face and that made me want to sit down next to him and listen to his wisdom and his stories.

Actually he is one of those I can't wait to see again cause he felt so nurturing- like a warm hug from a calm grandparent ??‍♂️
The "Mini Giants on this "ROCK TOUR"… they confused me at first! ☄️ How can something be a "Mini Giant" but I think I get it! Compared to the sand they are Giants compared to some of the other members of the "ROCK TOUR"-band they are Mini! Somehow these stones will always be Giants even when they become sand. I think they always will have a Giant feel maybe because they have a Giant history or are a part of an ancient Giant bond of ancestors.
Sometimes you have a clean slate and sometimes you already let good things grow.
Sometimes symbiosis I more important than individual living (if there even is such a thing)!

Imagine being the being that lends its body and presence for life to grow- being a stepping-board for all other life! I'm taking a lesson from this Rock as a New Years resolution!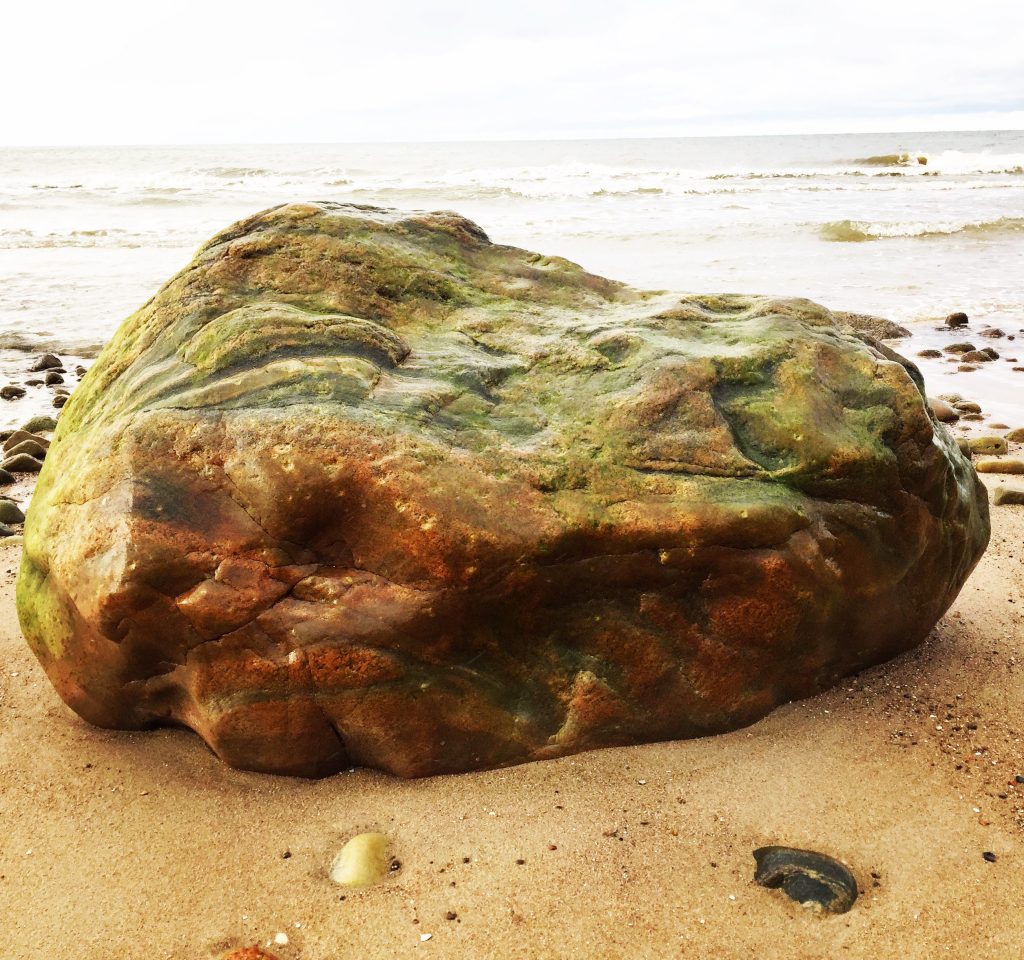 An art work in itself and almost look like a small planet or meteorite in its own right!
Look like it just fell to that spot and is still waiting for it's ride home to the outer solar system.
I guess we were all stars at one point ✨
Sculptured by Wind and polished by Sea.

It is looking a little surprised by it all.

Maybe the Sun reflecting on its shiny surface can melt a little of the surprise away, I hope ??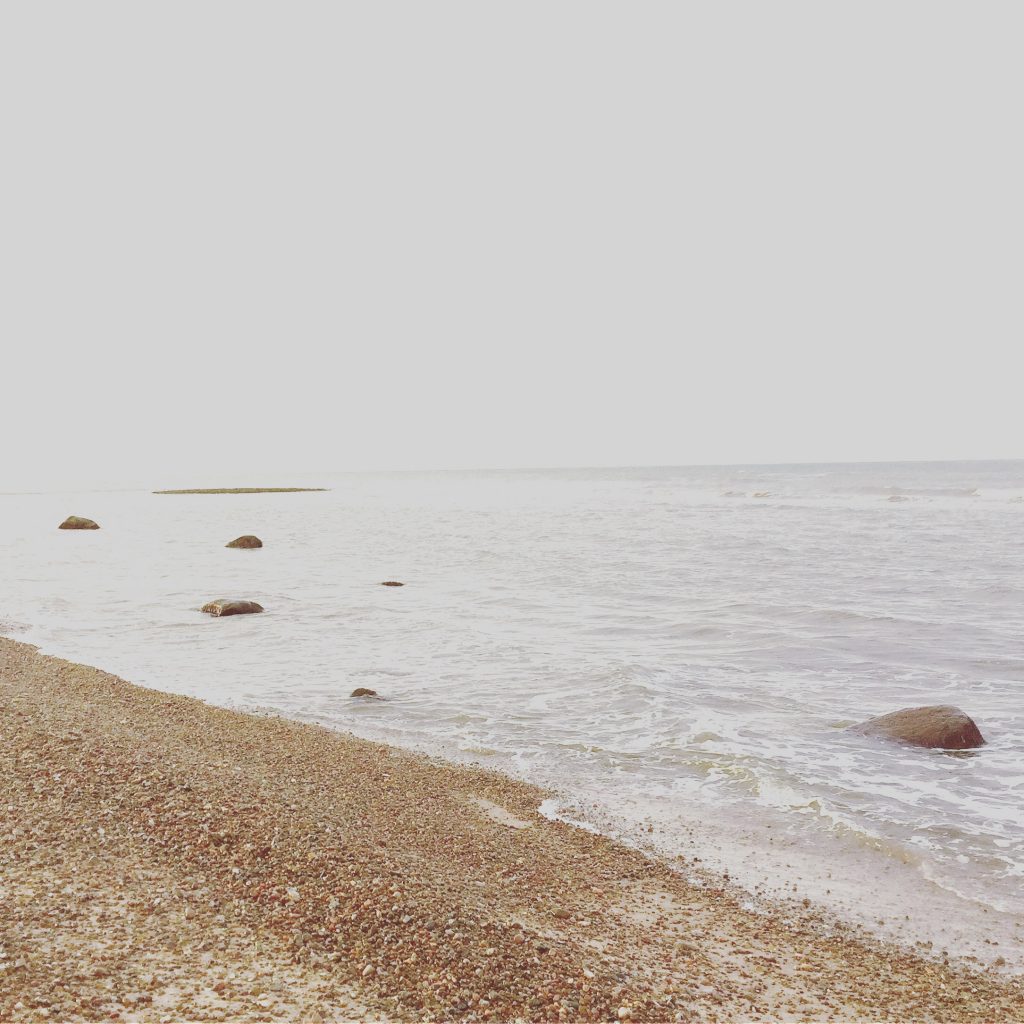 Like youngsters looking for their lost ship that will take them home bound again ?
If you'd like you can also join the conversation on Instagram where smaller updates and photo essays will be available:
You might also like