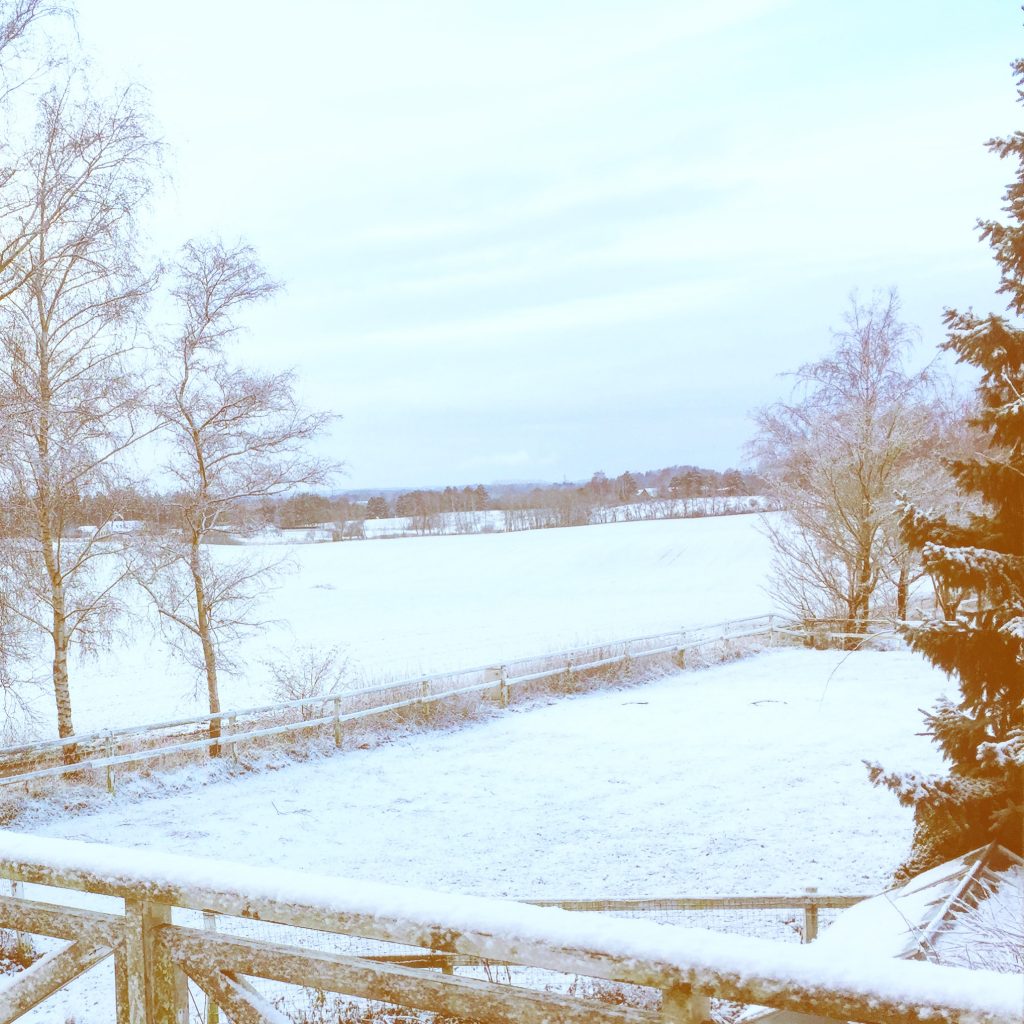 It was one of them "One Day" experiences but it had been a gradual build up to it.

Deception unravelling!
Years ago when I realized that Santa, as he looks today with his big belly and red coat, was a made up fantasy by Coca-Cola something in my traditionalist Christmas-heart bulged.
Then as time went on I learned that this was a part of a continued transgression of the real "Green" traditions. Red Santa was derived from Green Santa who used to refer to a Christian Saint and properly that was re-written from heathen folklore to The Green Man- a figure related to natural vegetative deities in ancient traditions worldwide primarily interpreted as a symbol of rebirth, representing the cycle of growth each spring. So we are somewhere back now where the Christian church needed to convert heathens to the Christian belief system.
The traditions of the Christmas tree- that is cutting down a tree and bringing it inside putting lights on it and more recently decorating it with plastic and glitter came from same traditions. Celebrating the turning of the light at Winter Solstice and making offering to the trees in order to milden the winter gods. Later smaller trees were dug up by root and brought inside to make sure they would survive especially hard winters.
Even Christ himself was not born on December 24! The likely date of the birth of Christ is mid-September to early October. This would suggest the conception of Jesus might have been in December, but not his birth. Just something to ponder
One of those moments!
But even though the tradition of christmas is built on one deception and lie after another none of these was actually why I took the final plunge and let the baby be flushed out with the bathwater.
I was standing amongst my favorite trees one day- feeling them clearly.
Feeling their aliveness their pulse and how it pulsed with the ancientness of Earth herself.
It was one of those moments where my own heart fell into tune. For a moment I felt how much I belonged to this Earth, how my body had one more time grown from hers. I belonged to her at that moment, I belonged to the trees, to the wind, and to the oceans always moving her masses of water whether mist or snow.
And, I just knew! I wanted to stand with the trees- this ancient family of elders. I wanted to deliver a message of the pounding Love in my heart to the oceans. And, I wanted my animal brethren to be able to trust me.
Stepping out!
I had to step out of this Christmas thing! Not merely because of the fakeness and lies it was built on but because I could not, would not, celebrate a consumerism party at a time in history where we are killing species and harming the environment to an extent where we are subjecting all life on Earth to enormous suffering all because of our insatiable thirst for "more stuff".
And, it is a consumerism party. The economy is depending on the big CHRISTMAS buying spree. Businesses are depending on their Christmas turnaround. It has even rubbed off on to other holidays that 10 years ago didn't entail gift-giving but now everyone wants a piece of the big buying-stuff cake.
For me, I had to stand with the trees. So that is what I did. When people ask I tell them why I stopped celebrating Christmas. They argue that it is about family, loving your neighbor, spreading joy and it is a tradition. As if the last one is a reason on its own.
I find it a bit funny that a tradition that supposedly celebrates all of those things also is the time of year that suicide rates spike, food waste soares while heart attacks rise somewhere around 35% and people put themselves into depths trying to show how much the "love" one another.
I am not sorry. It is a party I am more than willing to miss.
No sainthood awarded!
I am not a green-eco saint of any kind. I have a car, I buy food wrapped in plastic when my garden is under snow in wintertime, and all of my clothes are not organic. I try my best, it is a balanced effort and I don't always get it right. But I refuse to take part in an actual party of consumerism when my greatest green friends are suffering for it and the Earth is struggling for her breath.
For me, I have not wanted to replace this tradition with something else. At least not yet. I like a little space around things. Maybe in time something cyclical will come around and spark a joy and work me out from there. Until then I stay calm and enjoy not having to run about like a crazy person all of December.
And, if nothing to replace it with comes around, that will be fine too.
You might also like